Tips for Hiring a Limo Driver in NYC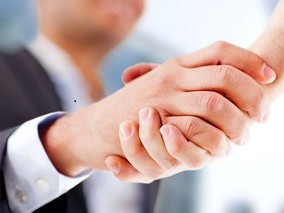 Hiring a limo driver in NYC can seem daunting, especially if it's your first time. There are so many car companies in New York City to choose from, it can be hard to find the one that's right for you, especially if you're in a pinch and need a company right away.
Luckily, there are a few easy things to remember while searching for any car or limo services in NYC that will help you ensure you get a ride that's at least smooth and safe. Whether you are new to the area and stuck at the airport looking for a way to get to your destination, or you're a local who is looking for a professional chauffeuring service for a special event, this article will help you find a driver that meets your needs.
Don't risk getting stuck with a less-than-professional chauffeur that leaves you feeling cheated, or worse, unsafe. Follow these travel tips from the New York City limo service company locals trust to get them where they need to go: Hamilton's Limo and Car Service.
What to Look for When Hiring a NYC Limo Service
When you hire a limo driver in NYC, start with the easiest indicator: first impressions. If your chauffeur isn't professional, well dressed, or well groomed, that should tell you right away you probably aren't going to get the type of service you're expecting. While the whole "don't judge a book by its cover" approach is a good perspective to have on life, it's not really how you want to handle hiring a limousine driver. Chauffeuring is a professional service, so you should expect professionalism in every sense of the word – from their mannerisms to their dress code. This extends to the vehicle being used. What do you expect when you think of hiring a car company to take you where you need to go in New York? Not something messy, right? Well, if the vehicle your NYC limo driver is using to pick you up in is banged up, dented or unclean, consider going with another company. If the source of service isn't being treated well, you can probably expect the same to extend to their customer service tactics.
Staying Calm in NYC with a Confident Driver
When it comes to finding a good limo driver in NYC you can feel comfortable about hiring, it's all about their driving capabilities. The last thing you want is a driver that can't stay calm under stress. Sure, driving in New York is often a crazy feat; but you should expect the driver you hire to handle traffic and unexpected changes with tact and grace. A good limousine driver understands that sometimes flights are delayed or traffic jams pop up making the initially planned route the worst to take. Finding someone that can handle last minute changes and still give off a good attitude is essential. Usually experience comes into play here. The longer someone has been a chauffeur, the more likely they are to be accustomed to adapting under the frequent pressures of New York City traffic, and can find the optimum routes to get you to your destination.
Questions to Ask Your Chauffeur
When interviewing potential drivers, be sure to ask these questions:
Do you have a clean driving record? Any driver hired must submit to a drug test and be placed on the company insurance for liability reasons. If the person you're thinking of hiring has multiple points on their driving record or any arrests, you probably don't want them driving you around New York City. Not to mention, there's a good chance they aren't insured.
Are you local to the area? Not only will a local drive be able to reach you quickly in your time of transportation need, but you can count on them to handle traffic situations better than a driver that's not used to the area. Using GPS is great, but there's only so much these systems can do when the unexpected happens, whether it's a wreck, congestion, interruptions due to filming, or road construction.
Do you have any past driving experience? It may seem like a no-brainer; but this question will set some drivers apart from others. Never assume just because you're calling a legitimate car company in NYC that offers limo services that all of their drivers are experienced professionals. There are a lot of people in New York, and they're all trying to get somewhere. To keep up with demand, many car service companies may hire an influx of inexperienced drivers. If you're paying for limo service in New York City, you expect a professional. The best way to ensure that is to make certain the driver you hire has been in the business for a while. That should mean they can keep composed in times of stress and unexpected changes, as well as being dispatched on a last minute basis. That doesn't mean you should trust a driver that has limited experience, though. There are many new drivers with great driving records and service to provide. Take reviews into consideration and the overall impression you get from the driver before you make your decision.
If you have the time, consider going for a test drive with the driver you're thinking of hiring. That's a great way to review their driving ability for safety and smoothness. You can also just call Hamilton's Limo and Car Service. We're one of the leading limo services in NYC with a great record in both driving and customer service. Let us show you what true professionalism looks like with our experienced limo driving services today.
If you are looking for a professional limo driver in NYC, then please call 862-520-7433 or complete our online request form.