Prom Limo and Car Services in New York City and New Jersey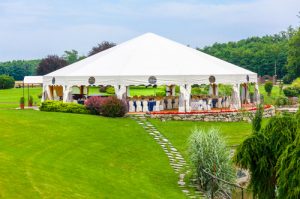 At Hamilton's Limo and Car Service, our New York City and New Jersey limo service is here to help make your prom night as special as possible. Our professionals can help you arrive to your dance in style. With our help, you and your friends can have the most enjoyable celebration possible. You will always cherish the memories that you form on this important evening.
Call Hamilton's Limo and Car Service today if you are planning to attend a prom in New York City and New Jersey. Our courteous and polite staff would be happy to answer any questions that you may have about the various vehicles and entertainment packages that are available. We are here to carter to all your transportation needs. Our staff can schedule your reservation today.
Limo Services Make a Lasting Impression
Prom night is most definitely an evening in which you want to make the most of the festivities. You and your friends will be recalling the fun that you had at this event for the rest of your lives. As such, it is important that you take the time to plan for the best evening possible.
One of the best ways to make the most of your evening is to hire a limo service. Traveling in style with your friends is just one of the reasons that this event is so special. Impressing fellow students with your classy arrival makes the evening that much more fun. The ambiance of being in an limo is unsurpassed. With the help of our New York City and New Jersey chauffeurs, you are guaranteed to have an amazing evening.
Prom Limo Services Promote Safety
As a parent, you want your children to have the most special prom night possible. More importantly, however, you want you children to get to dinner, to the dance, and back home in the safest possible manner. By hiring our New York City and New Jersey limo service, you guarantee that your children are safe during the night of celebration.
Our professional limo drivers are carefully selected, screened, and trained in order to ensure that highest quality and safest possible services. After you send your children out for the evening, you can rest assured that you trusted them with the best possible limo service. You can feel confident knowing that your children and their friends are forming joyous memories together on their prom night.
If you need to hire a professional car and limo service for a prom in New York City or New Jersey, call Hamilton's Limo and Car Service today at 862-520-7433, or fill out our online request form.