Benefits of Hiring Limo Service in NYC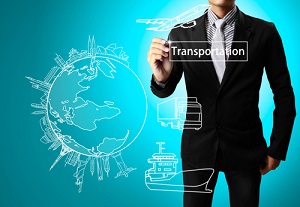 Whether you are visiting or live in New York, knowing the best way to get around NYC is of utmost importance. Transportation in the city can be intimidating, especially if you're new to the city; but there are many convenient options available that make getting around New York City simple. These tips will help you make finding transportation in NYC much less intimidating. One of the easiest and least stressful transportation options available, whether you need to get to/from the airport or need a vehicle for a special event, is limo services in NYC. Renting a chauffeur-driven car from one of many car companies in the area has never been easier. Just do a bit of searching, call a few companies to check their credentials and rates, and you're well on your way to one of the most luxurious transportation options available.
Car companies that offer limousine services usually charge by the hour or a flat fee for sightseeing excursions. Having a NYC limo driver to chauffeuring you and your entourage around isn't just for prom nights anymore – this is the ultimate excursion into luxury regardless of where you're going or what you're doing. Treat yourself! Whether you're celebrating a special day or just want to get to arrive somewhere in style, hiring limo services in NYC is the way to go.
Benefits of Hiring a Limo Service in NYC
When many people see limousines, their immediate thought is generally: classy. That, or prom night. But here in New York City, a limo could be housing a famous actor or musician. Luckily, limousine rides aren't just for celebrities or dolled up school girls anymore. Anyone can ride in style and comfort with professional limousine services in New York. Renting a limousine for a special event or even just a punctual ride to the airport is often a great decision for many people visiting and living in this great city.
By hiring a limo driver for getting around New York City, you can enjoy the following benefits:
A stress-free and relaxing drive
Punctuality
Luxury vehicles
Privacy provided by a partition and tinted windows
Experienced, safe drivers
No need to spend precious time looking for a parking spot
The ability to concentrate on work, reading, or just enjoying the view
Above are just a few of the reasons why hiring a limo service in NYC can enhance your experience on the road. At Hamilton's Limo and Car Service, our reliable drivers provide limo services for often sought after for events like weddings, proms, business conferences, dinners, special outings, and much more. You'll have a variety of luxury vehicles to choose from as well, including Lincoln town cars, SUVs and stretch limousines. Our limo drivers are committed to accommodating the unique schedules of our clients safely and luxuriously. Call today for a quote or to reserve limo services in New York City with our car company today.
If you are looking for a professional limo service in NYC, then please call 862-520-7433 or complete our online request form.