Affordable Luxury with Limo Services in NJ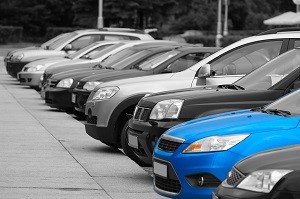 Do you think limo services in NJ are just for the rich? Think again! If you want to experience riding in a luxury vehicle, all you have to do is call your local New Jersey car company, Hamilton's Limo and Car Service. We have a variety of luxury vehicles available, including limos, so you can feel like a celebrity while our experienced chauffeurs drive you around town – whether you have anywhere to go or not.
It is easier than you think to hire professional limo services in New Jersey, and renting a chauffeur for the day comes with a lot of advantages too. Comfort and luxury are at their peak when you take a ride in a limousine. Couple this with the smooth and safe ride a professional driver provides, and you'll wonder why you didn't hire limo services sooner! Just think about the ease with which you can travel from the airport to your destination, or out on the town for a special event.
Don't settle for every day rental cars or you current ride, when the luxury of a limo is more affordable than you think. Read on to learn more, or call Hamilton's Limo and Car Service to get a personalized quote for the cost of hiring a chauffeur for your outing today.
Limo Services in NJ: More Affordable Than You Think
The cost of hiring limo services in NJ is below the amount of comfort and value it provides in experience. Depending on the type of vehicle, you can easily accommodate 5-6 people, meaning instead of taking two cabs, the whole family or your entire crew of friends can fit easily and comfortably in one vehicle. You can also split the costs depending on who you're riding with, which can greatly reduce the cost of hiring a limo. And, since you have experienced and professional drivers supplied by the car company you hired to chauffeur you around, you need not worry about safety.
Impress People by Hiring Limo Services in New Jersey
If you want to make a great first impression or really improve date night, consider hiring a professional limo driver for your outing. Taking your loved ones on ride in a hired limo is a great way to make them feel special and create lifetime memories. Also, if you are on a business trip, travelling to a meeting or a conference from the airport will surely impress your competitors and business associates.
Travelling in a limo itself is an experience to be had by one and all. So, next time you plan to go for a business conference or want to surprise your loved ones, rent a limo and see the results for yourself. Hamilton's Limo and Car Service is happy to provide you with a quote or schedule a reservation for limo services in NJ. Just give us a call.
If you are looking for professional limo services in NJ, then please call 862-520-7433 or complete our online request form.