Affordable West Orange, NJ Car And Limo Service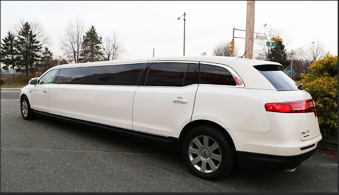 Arrive in style while actually being able to enjoy the getting there. Clients who work with Hamilton's Limo and Car Service agree that we provide the next level of quality transport services. From the refined elegance of a luxury sedan to the comfort, amenities and style a MKT limo can provide, we have it all.
All one has to do is consider the wide variety we have available to you from our fleet to see we really do mean business. Since 1996, we have been the number one car and limo service in the area, simply because we go above and beyond when it comes to meeting the needs of each client. We focus on what it would take to meet your expectations and then find a way to exceed them. Call us for your West Orange, NJ Car And Limo Service.
Aside from our deluxe vehicular travel accommodation options, you also get the best in chauffeurs. We don't just hire drivers because this is about more than getting there safely and on time. It is also about the experience that you have while arriving to your destination. We are the premier NJ Limo Service or Car Company.
Luxury Vehicles, Easy Reservations & Prompt Service
If you have not yet worked with our professional team before, you may be wondering what makes us stand out from the competition. Simply put, we go the extra mile when it comes to taking care of the unique and individual needs of each of our clients with details like:
Being available to our customers around the clock. We realize that you don't always get to choose when your flight leaves, how late your business meetings run or just how long the party bus might need to keep running. We work with your schedule not standard business hours.
Ensuring you have the finest experience possible, which is about more than the amenities available in your car or limo. We do a thorough background screening and then provide the most extensive training for each chauffeur.
We also offer flat-rate pricing so there are no surprises or hidden fees. You don't pay extra for fuel, tolls or even gratuity. It's completely transparent pricing so you can just relax and enjoy the ride instead of worrying about surcharges.
First Time Hiring a West Orange Limo?
Some people admit they have never hired a limo service before; they may even feel a bit hesitant because it can seem to come across as ostentatious. We can assure that, once you have used our service, you will have a difficult time finding a reason not to travel this way. Hamilton's Limo and Car Service is in the business of providing you with service that will help you relax, unwind and simply enjoy your travels.

If you are looking for car or limo service to or from West Orange, NJ please call Hamilton's Limo and Car Service at 862-520-7433 or complete our online request form.