Verona, NJ Limo & Car Service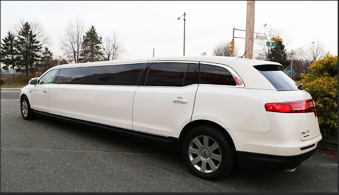 If you need a ride to or from Verona, NJ, call (862) 520 RIDE (7433). Our NJ Limo Service or Car Company offers affordable quality that you can depend on.
You can count on Hamilton's Limo and Car Service for all your transportation needs. We can transport you to any location in and around New Jersey and New York. We can carry one passenger or up to 50 passengers at a time. You'll have all the luxury features you need and a first-rate customer service experience.
Call today to reserve your car or limo in Verona. We are available 24/7/365 to meet all your transportation needs. You'll love our fleet of luxury vehicles and the great service you get from our experienced drivers!
Our Verona Car Service Is Dependability Defined
Hamilton's Limo and Car Service is always in pursuit of perfection in every way possible. We value our customer's satisfaction 100%. When you choose us for your transportation service in Verona, you'll enjoy:
Dependability – We are experts at scheduling your car or limo service and our drivers ensure you are picked up and arrive on time.
Trust – You can trust our rates to be reasonable and upfront with no hidden charges later.
Skill – Our drivers are highly trained and know New Jersey and New York routes well.
Easy And Affordable Luxury Car & Limo Rentals In Verona
On Time – Our experienced drivers arrive on time and get you to your destination without you having to worry about a thing.
Luxury – Our quality fleet of luxury vehicles are well maintained. They offer you a comfortable ride with all the amenities you expect and deserve.
Safe Rides – You can count on our drivers to deliver you safely to your destination. The are highly trained and skilled at handling all driving issues and have your safety in mind at all times.
Enjoyable Rides – We do all we can to ensure you enjoy your ride. Our drivers are trained to meet your needs so your ride is memorable and fun!
Affordable – Our limo and car services are affordable. Call and ask about our rates. Your quoted price includes everything with no surprise fees later.
If you are looking for an affordable car or limo service in Verona, NJ, please call Hamilton's Limo and Car Service at 862-520-7433 or complete our online request form.