Summit, NJ Luxury Limo & Car Service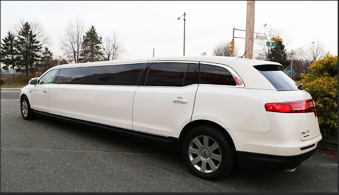 Whether it's a matter of fact for you to use a limo or luxury car service or it's your first time, you'll love our expert transportation service at Hamilton's Limo and Car Service. Our Chauffeurs are hand picked to ensure you are treated with first-class service. We have a fleet of luxury vehicle and limo options which also includes luxury sedans, SUV, stretch limousines, and private charter bus service.
At Hamilton's Limo and Car Service, we do all we can to make sure you choose us every time you need a Summit limo and car service. Our service representatives are ready to help whenever you need us. You can make your reservation today online or give us a call at our number at the top of this page.
Expert Chauffeurs For Summit
Anywhere you need to go in Summit or any other areas we service, you'll have an expert Chauffeur on hand who will ensure you have safe and enjoyable transportation. We carefully select our Chauffeurs and make sure they are properly trained on the art of chauffeuring. Many of our drivers are also EMT or emergency vehicle drivers and firefighters. They know the Summit and other areas well, and know how to treat you right. You'll have the impeccable service and impressive luxury vehicle you expect and deserve whenever you need a Summit ride.
Summit, NJ Limo Services
There's no better way to arrive in style no matter the occasion than with our Summit Limo Service. Let us take care of your luxury transportation needs. Whether you plan a special date for the spouse or you are planning a wedding, there is a lot to think about and plan. We can make sure you have an impressive ride for a very memorable day. Let us worry about doing the driving and you'll have time to celebrate while traveling. We serve all types of special occasions from holiday parties, black tie events, prom nights, corporate events, and even private picnics for a great first impression.
Car Company Transportation Service For Summit, NJ
There's no better way to travel than being driven in your choice of vehicles from a local Summit car company. Whether you are arriving in Summit or traveling in the area for a business meeting or personal matter, our Hamilton's Limo and Car Service is just what you need for stress free transportation to get you where you need to go. With our Summit, NJ service, you'll have plenty of time to relax and prepare your thoughts or take a quick nap and eat a snack. For quality Summit transportation service, always count on Hamilton's Limo and Car Service.

If you are looking for car or limo service in Summit, NJ, please call Hamilton's Limo and Car Service at 862-520-7433 or complete our online request form.