Affordable South Orange, NJ Car And Limo Service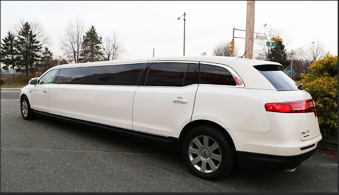 While hiring a limo or car service is about luxury, it is still about necessity. This is why, first and foremost, we still guarantee we will meet your most basic travel needs, such as arriving on time. Promptness is a big part of why you would opt to hire a service like Hamilton's Limo and Car Service in the first place.
All of the vehicles that are a part of our fleet are fully equipped with the latest in technology and GPS options. This helps that we get you to your destination in comfort, style and, of course, right on time. Your transport needs are our number one priority, so you can rest assured we do not double book and we allow plenty of time between reservations. Call us for your South Orange, NJ Car And Limo Service.
Of course, this also means working with your schedule in an effort to make sure that all of your individual needs are met. There is no reason why you should choose between deluxe vehicular travel accommodations, punctual service or affordable pricing. When you partner with Hamilton's Limo and Car Service you get all of the above! We are the premier NJ Limo Service or Car Company.
Luxury Vehicles, Easy Reservations & Prompt Service
There are plenty of great reasons why Hamilton is the smart choice. Even if you have never treated yourself to the luxury that a car or limo service can provide, now is the ideal time to start. Some reasons why we are the local leading service provider are:
We are available to you 24 hours a day, 7 days a week, all year long. We are there when you need us and when your schedule commands it, not during business hours that only work for us.
We don't offer standard drivers, we provide top-of-the-line chauffeurs. Each professional goes through our rigorous screening, hiring and training process. This ensures that you receive a chauffeur who is both a skilled driver as well as an accommodating host for the extent of your travels.
We also offer a wide variety of vehicles to choose from in our fleet. From the classic, refined elegance of a sedan to something like our Bentley SPUR or MKT limo; whatever you choose you can rest assured that you will arrive in style.
First Time Hiring a South Orange Limo?
We can assure you this, once you travel with Hamilton's Limo and Car Service you won't be able to go back to standard methods of automobile transport. You can arrive in style or really make an impressive first impression when it comes to your professional dealings. The bottom line is that it does make a difference and it is one that you should get to experience for yourself.

If you are looking for car or limo service to or from South Orange, NJ please call Hamilton's Limo and Car Service at 862-520-7433 or complete our online request form.