Luxury Limo and Car Service At It's Finest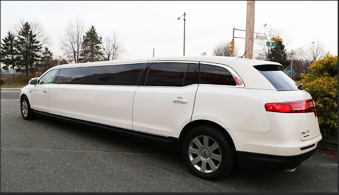 Hamilton's Limo and Car Service are proud to offer quality, dependable, and prompt luxury car and limo service across the New Jersey and New York City Area. We are available 24 hours a day, 7 days a week throughout the year. We are the premier NJ Limo Service or Car Company. If you are looking for a high end vehicle complete with all the features, then contact us today. We will arrive at the pick up point in a timely manner, and get you to your destination safely and in style!
The Mark of Excellence
At Hamilton's Limo and Car Service we understand the needs and desires of our clients. This is why we strive to maintain a high standard of excellence in every aspect of our job. We value the following qualities.
Safety – Each of our drivers are certified and licensed with clean driving records. They are well trained and highly skilled at navigating to and from any destination and insuring that you arrive safely.
Dependability – We honor all contracts, keep our commitments and make sure that you get the car you want when you want it.
Style – When you get a car from Hamilton's you can be assured that the car you get is a reflection of your distinct taste and style. Each of our cars are luxury fine cars that look sharp.
Efficiency – We always arrive on time and get you to you destination at the precise moment you wish to arrive. You get the benefit of a hassle free service so that you can sit back and enjoy the ride.
A Superior Fleet of Cars
We offer a wide range of cars and limos in order to give you a plenty of options Our cars include luxury sedans, modern Lincoln MKT's, top of the line SUV'S, stretch limousines, and charter buses. Each of our vehicles come complete with all the amenities and features you want. From heated premium leather seats, to climate control, wood finishes, cutting edge audio systems, and illuminated vanity mirror, you can have it all with Hamilton Limo and Car Service.
Make Your Reservation Today
There are two quick and easy ways to make reservations for your car or Short Hills limousine service. First, you can fill out our online form under the reservations menu at the top of the page. It only takes a couple of minutes and you will get an instant confirmation. A second option is to call our office at 862-520-7433, and speak to one of our friendly customer service agents. Once your reservation is confirmed you can feel confident knowing that your experience with Hamilton's will be a memorable one!

If you are looking for a professional car and limo service in Short Hills then please call 862-520-7433 or complete our online request form.