Affordable Quality Car and Limo Service in New Jersey and New York City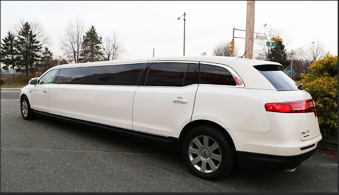 Hamilton's Limo and Car service provides premier transportation for all occasions across New Jersey and New York City. Our full line of luxury cars are perfect for clients who want a memorable ride to any destination. With Hamilton's you get lots of options and features that come available with our vehicles. We provide cars, limos, SUV's and vans that cater to groups large and small. Contact us today and reserve your car or limo for your next event. We are the premier NJ Limo Service or Car Company. So when you need a New Vernon Limo Service call Hamilton's Limo and Car Service.
The Mark of Excellence
What makes Hamilton's stand out? Our endless pursuit of perfection in every aspect of our company. We strive to bring you 100% satisfaction when you do business with us. We value the following qualities:
Dependability – We arrive on time, and get you to any destination you desire without any hassle whatsoever.
Quality – Our high end luxury cars are serviced daily and offer lots of amenities that you can't find with other companies.
Safety – Our drivers have clean driving records, are highly trained to handle all driving scenarios, and keep your safety and security in mind at all times.
Recreation – We want you to enjoy your ride with us and want to meet every need that you may have! Want your ride to be memorable and fun!
We Make Car and Limo Rental Easy
Since we value our clients, we do what it takes to help you reserve a car or limo. Our simple application process can be done online or over the phone. You can speak with one of our friendly agents and we'll walk your through registration. It's fast, simple, and easy, and you can have your car reserved in no time at all. We're here to answer any of your questions, and to let your know all the options available to you.
Our Fleet
With Hamilton's Limo and Car service you can choose from a wide variety of vehicles that will perfectly suit your individual taste and style. From sports cars to luxury sedans you can get what you want when you want it. Our full line of cars includes:
Sedans
Lincoln MKT Sedans
SUVS
Stretch Limousines for weddings, proms, and special events
Charter Buses for weddings, proms, and special events

If you are looking for a professional car and limo service in NYC or New Jersey then please call 862-520-7433 or complete our online request form.