Affordable New Providence, NJ Car And Limo Service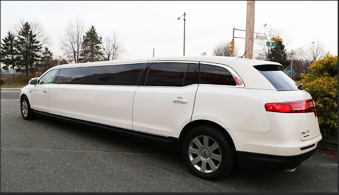 Want to ride in the lap of luxury while taking advantage of the convenience of having a personal driver? Then you have come to the right place because these are the type of services we offer here at Hamilton's Limo and Car Service. In fact, we are the local leading service provider offering quality that cannot be surpassed.
With over two decades of expertise in the industry, it is no wonder that we have come to be so widely regarded for this type of service and superior results. All the members of our driving team are trained and licensed. You are not just getting professional service, you are getting the highest level of quality service that is available. Call us for your New Providence, NJ Car And Limo Service.
Whether you have a corporate event, a night out on the town or simply want to travel and arrive in style, you will want to take advantage of our luxury car and limo service. We make it a point to offer both excellence in service for reasonable pricing. Call us right now in order to find out more. We are the premier NJ Limo Service or Car Company.
Luxury Vehicles, Easy Reservations & Prompt Service
There are countless characteristics that help us stand out from the rest of the competition. So book with confidence knowing:
We offer 100% satisfaction. Your ultimate contentment with our services is what matters most to us and we will go above and beyond to ensure that all your individual, customer needs are met.
The rates we offer are flat rates and all-inclusive. The best part of that is there will be no surprise charges or fees once the job has been completed.
We offer a system that enables you to make reservations and as simply as possible. It doesn't matter if you need one time service or to set up regular, repeat services, we can accommodate you.
You can also feel good knowing that we stay current with the latest in technologies that make it easy to offer on time delivery. From cutting edge services to find out about flights or the use of navigation to track the quickest routes, we have it implemented into how we do business.
First Time Hiring a New Providence Limo?
Never been a passenger in a luxury limo before? Well then now is the perfect time to start! We offer the best in competitive rates so you don't even have to feel guilty about treating yourself to this level of refined comfort and style.
Whether you want to make a grand entrance, ride in style or all of the above, Hamilton's Limo and Car Service can get the job done for you.

If you are looking for car or limo service to or from New Providence, NJ please call Hamilton's Limo and Car Service at 862-520-7433 or complete our online request form.