Luxury Car and Limo Rental Service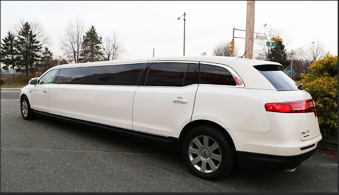 Hamilton's Limo and Car Service is New Jersey and New York City's premier luxury car company. We offer high end SUV's, sedans, and limos for groups of all sizes and any occasion. When you rent one of our vehicles you get the benefit of attractive luxury vehicles complete with safe and experienced drivers who can take you anywhere you want to go. Our cars are perfect for weddings, proms, corporate events, vacations, and trips. We are the premier NJ Limo Service or Car Company. So when you need a Morristown Limo Service call Hamilton's Limo and Car Service.
Great Car and Limo Options
One of the benefits of choosing Hamilton's Limo and Car Service is that you can choose the right car for your style and your event. Some of our options include:
Size – We carry everything from cool sports cars all the way to large SUV's and Buses. Do you need the right size limo? Choose from huge selection. The right vehicle is waiting for you.
Color – Although most of our vehicles come in standard white and black, there are several attractive colors to choose from.
Features – Heated seats, power windows, great sounding audio systems – the list goes on of all the custom features that you receive inside our cars and limos.
Arrive Safely with Hamilton's
One of the keys to our success is that our clients feel safe in our vehicles. We insure safety by doing two things: First, we qualify and train our drivers. Each of our drivers have clean driving records and have logged thousands of miles driving our vehicles. Second, we inspect and maintain our vehicles every single day. We value each of our clients and work hard to insure that you get to your destination in a manner that is comfortable and safe.
Dependability You Can Count On
The last thing you want to worry about during your event or trip is transportation. We provide service of the highest quality anywhere in the industry. Our drivers arrive on time with an attractive, clean, dependable car. We insure that you promptly arrive to your destination with no hassles whatsoever. Our drivers are friendly and courteous and here to help you with all of your needs. You can sit back and relax and enjoy the ride.

If you are looking for a professional car and limo service in NYC or New Jersey then please call 862-520-7433 or complete our online request form.