Affordable Maplewood, NJ Car And Limo Service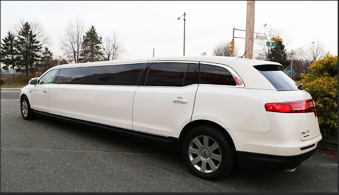 Know what the difference is between a driver and a chauffeur? Why not find out for yourself, firsthand? Even more importantly, why not find out by partnering with the best local service provider – Hamilton's Limo and Car Service.
Since 1996, we have been the go-to team to call on for the finest in refined transportation services. You want to ride in style and that should include getting a chauffeur that goes above and beyond, when it comes to taking care of you. You can feel confident knowing that our team of professionals are hand-selected, background screened and thoroughly trained to meet our company's high standards. Call us for your Maplewood, NJ Car And Limo Service.
You can also feel good about the pricing because everything is in black and white for you to see. We offer flat rate pricing that includes fuel, taxes, tolls and even gratuity. It doesn't get any easier than this and you will be glad to know that there won't be any hidden fees or surprise surcharges once the transaction is complete. We are the premier NJ Limo Service or Car Company.
Luxury Vehicles, Easy Reservations & Prompt Service
We are at your disposal 24 hours a day, 7 days a week and 365 days of the year. Choose from any one of the vehicles we offer as part of our fleet, including:
Luxury Sedans – The perfect simply classic option that is ideal for a quick jaunt to the airport or to use for business travel.
Luxury SUVs – Why settle for just a sedan when you can enjoy the extra comforts and amenities that a luxury SUV has to offer?
Charter or Party Bus – From proms and weddings to bachelor party events, this is a way to travel in larger numbers and still get the royal treatment.
MKT Limo – Among the most luxurious of options, the MKT limo will help ensure that you arrive in style.
While we have yet even more options available, this is an idea of what is included in our fleet options. To find out more, all you have to do is give us a call today.
First Time Hiring a Maplewood Limo?
The bottom line is that, by choosing Hamilton's Limo and Car Service, you are opting for comfort and luxury. Our dedication to customer service and satisfaction ensures that you will get the treatment and results that you had hoped for.
We look forward to having the opportunity to provide you with whatever service you choose, including the option for a deluxe limo. Leave the driving to us but make sure that it's while riding in the lap of luxury.

If you are looking for car or limo service to or from Maplewood, NJ please call Hamilton's Limo and Car Service at 862-520-7433 or complete our online request form.