Affordable Livingston, NJ Car And Limo Service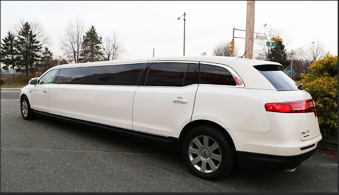 When you need transportation services, why settle for anything less than the best? Make the wise decision to ride in comfort and style by contacting our expert crew here at Hamilton's Limo and Car Service. We are in the business of providing superior customer service and optimum transport experiences.
Arrive in style while making sure that you also get the best in safe and prompt services. Choose from any one of our luxury fleet options; from the refined simplicity of a sedan to the all out amenities that you can only get from a limo SUV. You really can be experiencing the height of luxury while traveling to your destination.
We work with clients on a one-time basis or to establish regularly scheduled services. The bottom line is that whatever your needs are, we can make sure that they are met. Get the prompt, safe and comfortable vehicular travel accommodations that you deserve, all while paying affordable, flat-rate pricing. We are the premier NJ Limo Service or Car Company. Call us for your Livingston, NJ Car And Limo Service.
Luxury Vehicles, Easy Reservations & Prompt Service
Once you experience the pinnacle of luxury travel, it will be hard to go back to anything else. Yet, if you have not yet tried any of the services we have to offer, you may be wondering if it is really as good as we promise. Here is some of what you should know about the service we can provide you with:
We are at your service any time of day or night, all year long. We work with your schedule and do so by offering our driving service 24 hours a day, 7 days a week and 365 days a year.
Our chauffeurs are subjected to an extensive background screening and intensive training. This enables you to feel confident that you are getting a driver that is safe, prompt, courteous and accommodating.
The options that you have available from our fleet are numerous. Whatever your needs are for that day or occasion we have just the right vehicle for you to make the journey.
First Time Hiring a Livingston Limo?
Stop wondering if a limo would be right for you and let us show you that it is. Whether you are arriving to prom, a wedding, a business meeting or just like to ride in the lap of luxury, Hamilton's Limo and Car Service can take care of you.
Don't deny yourself the deluxe travel environment that is available to you, especially with surprisingly affordable options. With our flat-rate pricing, you don't get surprises such as fuel charges, tolls or even gratuity fees.

If you are looking for car or limo service to or from Livingston, NJ please call Hamilton's Limo and Car Service at 862-520-7433 or complete our online request form.