Car and Limo Service You Can Count On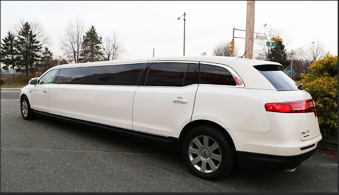 At Hamilton's Limo and Car Service our mission is simple. We strive to provide high-end luxury cars for our clients that are affordable, dependable, and enjoyable. Our entire fleet of cars are designed to suit any occasion and any group size. You get lots of options to choose from and we can take you anywhere in the New Jersey and New York City area. Contact us today and reserve your next car or limo for your upcoming event. We are the premier NJ Limo Service or Car Company.
Quality Is Our Trademark
Hamilton's Car and Limo Service takes pride in every aspect of our service from the application process, to our drives, our vehicles, and everything else. We know what our distinguished clients are looking for and we aim to please every step of the way. When you do business with us here's what you can expect with our Harding Limo Service:
Dependable Cars – Each of our cars are washed, maintained and upgraded daily so that you never have to worry about any problems whatsoever. We insure that our vehicles look sharp upon arrival, ride smoothly, and have all the features and amenities that you would expect. You receive power windows and seats, great sounding audio systems, and other extras that make a considerable difference in your experience with us.
Dependable Drivers – We go through a rigorous screening process with each of our drivers in order to hire the best drivers in the business. Our staff is highly trained and is competent to handle New Jersey and New York traffic which is often unpredictable and intense. Our drivers are also trained to be friendly and courteous with all our clients. You can feel safe knowing that you are in good hands throughout your ride.
Easy Registration – We know what a hassle it can be rent a car or limo. So we've worked extra hard in order to make the registration process easier than ever. You have the option to go online and go through our step by step reservation process or you can call us at the number above and our friendly agents can get you set up. It only takes a few minutes and we can get you in the car that you desire in no time at all.
Meet Our Cars
With Hamilton's you get the benefit of having a wide array of luxury vehicles at your disposal. We love our cars and we're confident that you will too. Your choices include:
Luxury Sedans that include Lincoln Town Cars, Bentley Spurs, Chrysler 300 Stretch and other cars.
Lincoln MKT Sedans with all the modern conveniences that you love!
Luxury SUVs such as the Chevrolet Suburban or Cadillac Escalade
Stretch Limousines
Charter Buses which can hold several passengers for large group events

If you are looking for a professional car and limo service in NYC or New Jersey then please call 862-520-7433 or complete our online request form.