New Jersey and New York's Premier Car and Limo Service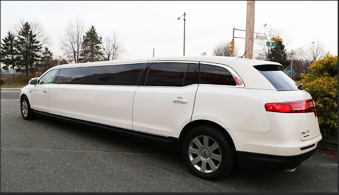 Before your rent your next car or limo ask yourself what do you look for in a luxury vehicle? Dependability? Safety? Great Features? At Hamilton's Limo and Car Service you can get exactly what you want at affordable rates and Fast, efficient service. We have an entire fleet of cars that you can choose from. We carry sports cars, luxury sedans, stretch limousines, and charter buses for your next big event. Contact us today and reserve your car or limo! We are the premier NJ Limo Service or Car Company.
Safety Is Our Number One Priority
At Hamilton's we take great measures in order to ensure that you arrive safely to your destination. This is why we place it at the top of our list. We focus on two main areas of safety:
Dependable Vehicles – Our vehicles are inspected and maintained daily from front to back. We check all vital components such as windows, doors, airbags, tires, brakes, and other essential parts in order to make sure they are working properly and without fail. We only rent quality vehicles that are durable and dependable.
Experienced Drivers – We only hire drivers with clean driving records and are free of any DUI's. Our drivers are trained in all types of driving scenarios and know how to handle any vehicle they get in. Each of our drivers are state licensed and certified and have taken the necessary steps to be qualified to drive effectively. They put your safety first!
Try our Easy Reservation Process
Are you tired of complicated reservations?? We understand. This is why we've made our reservation process quick and simple. Either fill out our step by step form online or you can call us at 862-520-7433 and speak to one of our courteous agents. It will only take a few minutes to reserve the luxury vehicle of your choice and we guarantee that your car or limo will be ready to ride in when you arrive. We're here to answer your questions and confirm your reservation right away!
We Only Offer Quality Luxury Cars
You can settle for a mediocre sedan or you can get the Luxury Sedan you've always wanted with Hamilton's Limo and Car Service. We only offer high end Sedans and SUV's that are sure to match your personal taste and style. Some of our cars include the Lincoln MKT, Bentley Spur, Chevrolet Suburban, and Cadillac Escalade. When you want car and limo rental at it's finest, choose Hamilton's Limo and Car Service for Florham Park Limo Service.

To schedule car or limo services in NJ or NYC, call Hamilton's Limo and Car Service at 862-520-7433 or complete our online request form.