Chatham, NJ Luxury Limo & Car Service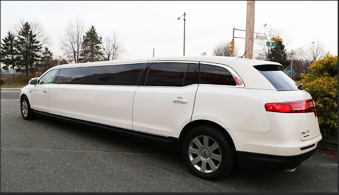 If you are planning to hire a limo or car service in Chatham, you can rest assured that when you choose Hamilton's Limo and Car Service you will have affordable flat rates with no surprise charges tacked on later. While many other New Jersey luxury car companies will add on charges for at the end of your trip for taxes, tolls, fuel, and gratuities, we instead include everything in the flat rate we quote you with no surprises later. Using our service will allow accurately budget your trips and outings accurately.
Whether you plan to go to a Chatham wedding, charter a private bus, travel to or from the airport on business, go to a special private party or corporate event, travel in a luxury SUV or sedan, or arrive in a stretch-limo, Hamilton's Limo and Car Service is the name to remember whenever you need Chatham transportation.
Expert Chauffeurs For Chatham
At Hamilton's Limo and Car Service, we do everything possible to ensure you choose us again whenever you need relaxing, luxury transportation. We hand choose our chauffeurs and train them well for first-class service. Many of our drivers are also firefighters or EMT emergency vehicle drivers, so they know the area well and have the driving experience you need to arrive safely and on time. Remember Hamilton's Limo and Car Service when you need a great ride to or from Chatham!
Chatham, NJ Limo Services
Get the best first-class ride in one our Chatham Limousines. All our luxury vehicles include expert chauffeur service. We have impressive limo service for your special occasion no matter if it's for business or pleasure. We'll take care of all the work so you can enjoy the experience of arriving and leaving in style. Our expert chauffeurs will treat you well and ensure you arrive and depart on time. They are carefully selected, screened, and trained to provide you with the highest in quality service. Call today to make your Chatham Limo reservation or fill out the reservation form at the top of this page.
Car Company Transportation Service For Chatham, NJ
Sometimes it's not about traveling in a limo, but a luxury vehicle instead. Our luxury sedans are very popular and also come with full chauffeur services. Hamilton's Limo and Car Service has a fleet of perfect vehicles for you to choose from whether your traveling from the airport or need transportation all day.
Luxury Sedans
Lincoln MKT Sedans
SUVs
Stretch Limousines
Charter Bus Service
Flat, All
Inclusive Rates
Instant Quotes
Online or Phone Reservations
Arrive On Time
Affordable Transportation
Serving Many Areas of New Jersey & New York

If you are looking for car or limo service in Chatham, NJ, please call Hamilton's Limo and Car Service at 862-520-7433 or complete our online request form.